Assalam o Alaikum! I pray to God that may Allah almighty keep you and your family with health and happiness and under the shade of his blessings. May Good fulfill your every legitimate wish.
We are serving you for a long time through Imamia Jantri. Imamia Jantri is the only jantri that is helping the people in every code of life worldwide, and this is because of the affection of you people that we all could able to come across you through Imamai Jantri.
The world is getting advanced with the speed among them many things has become the past. The new inventions are becoming important and everyone in the illusion of these inventions. This is the age of internet and mobile and internet has become evitable and so imamia jantri is, that we have informed you through Imamia jantri.
Dear Readers the column comprised upon the names of new born is being published in Imamia jantri for a long time. We work with zeal and zest on this article entire year , we collect names from Holy Quran and Islamic books and present in your service and will continue to do it .And You can see this article on internet as well . Now you will see unique Islamic names of new born every month regularly.
We present these names after selecting them through various authentic source. There is possibility of any mistake in the name, meaning and its number. And upon this your feedback will be appreciated.
We request you people that please select the names with the help of the horoscope. For making horoscope you can contact us by following the procedure given on Imamia jantri.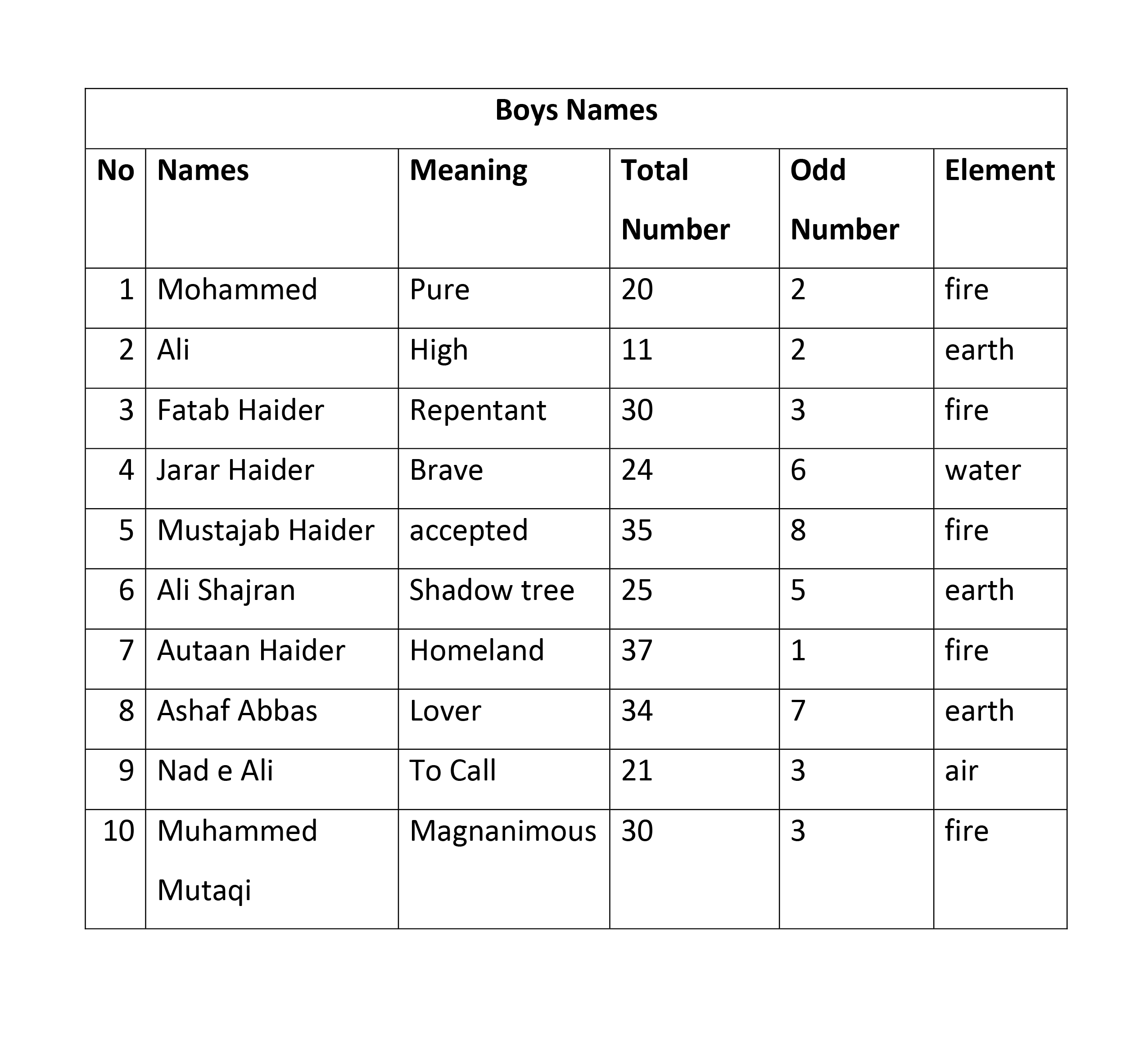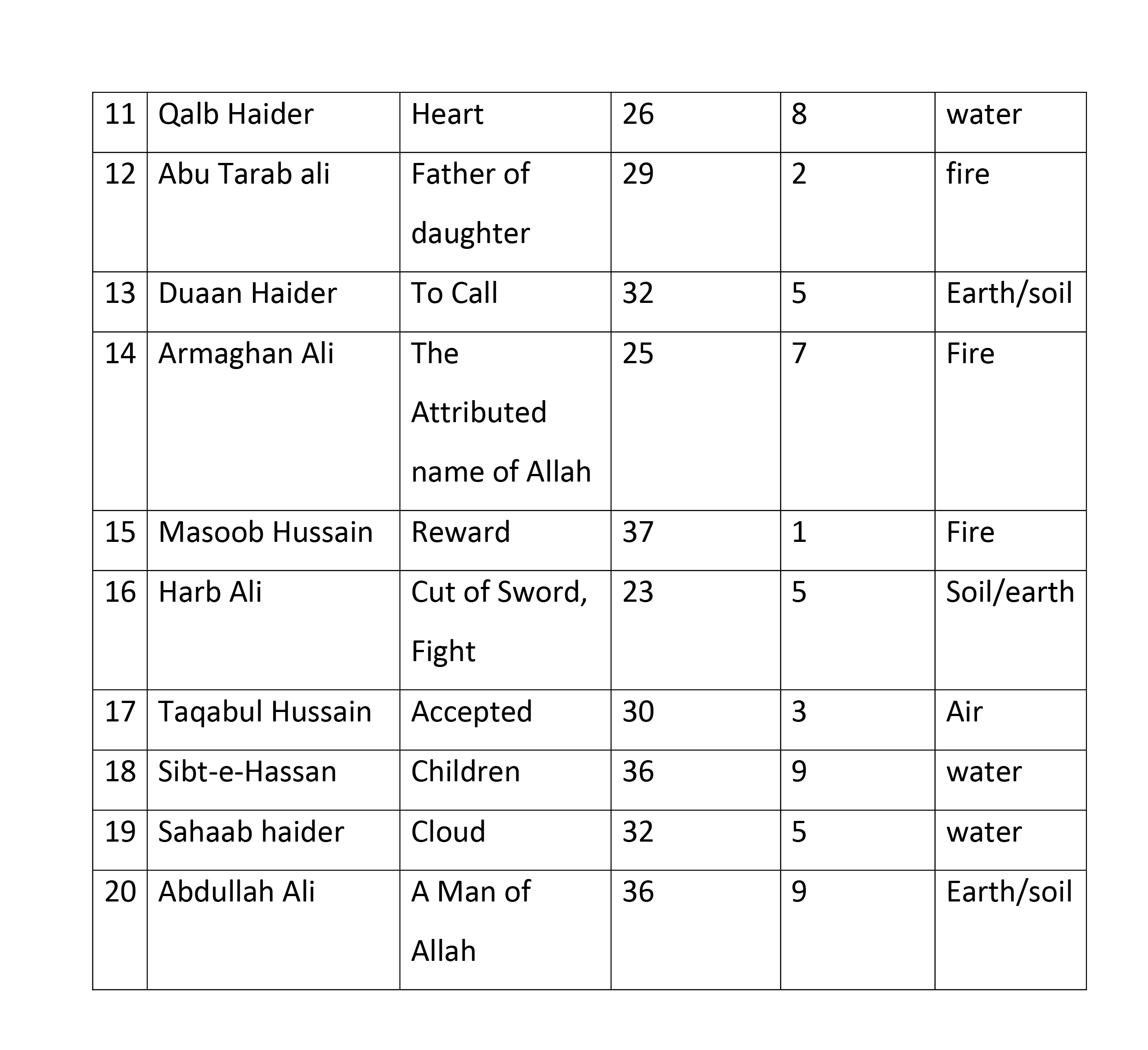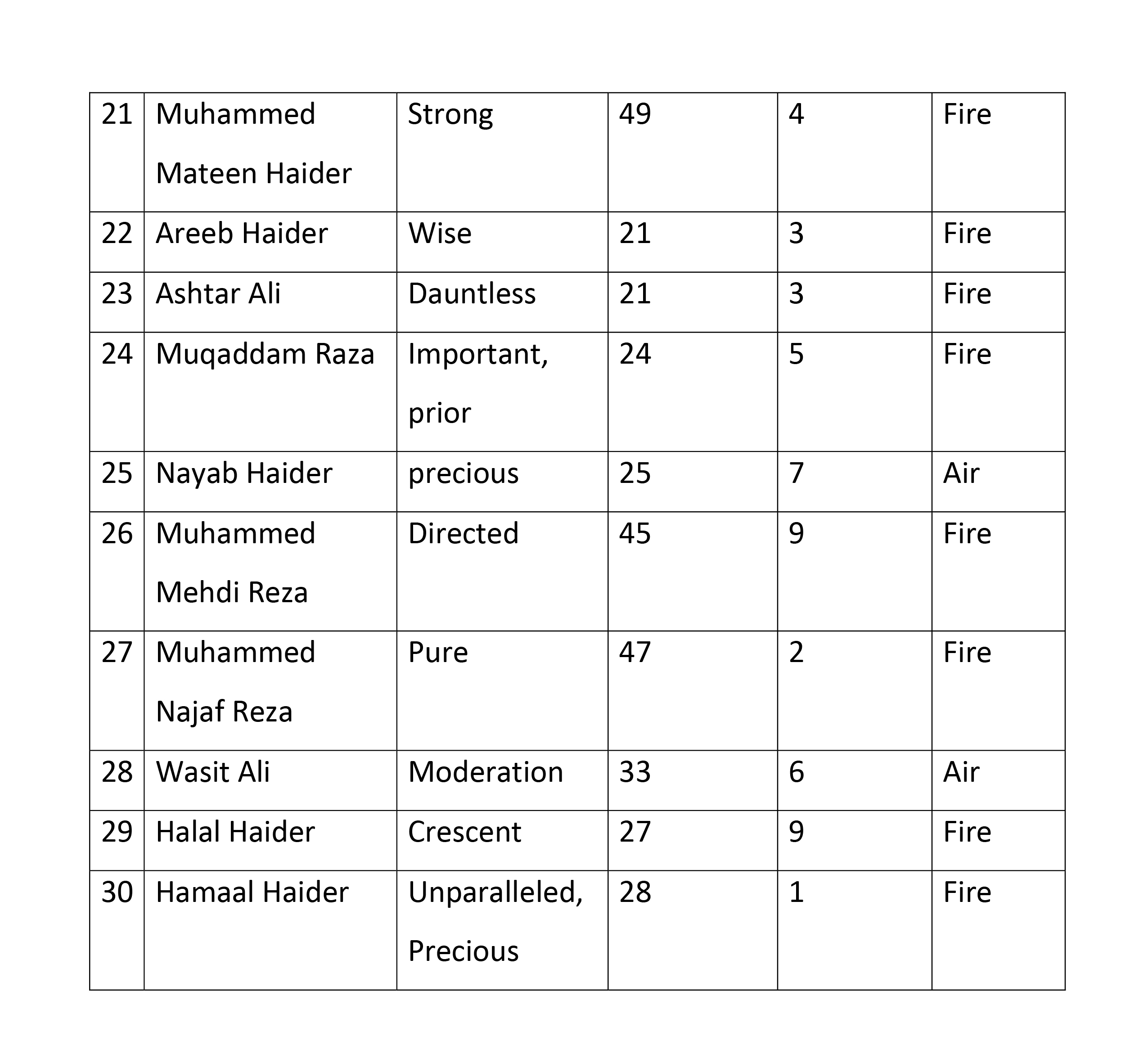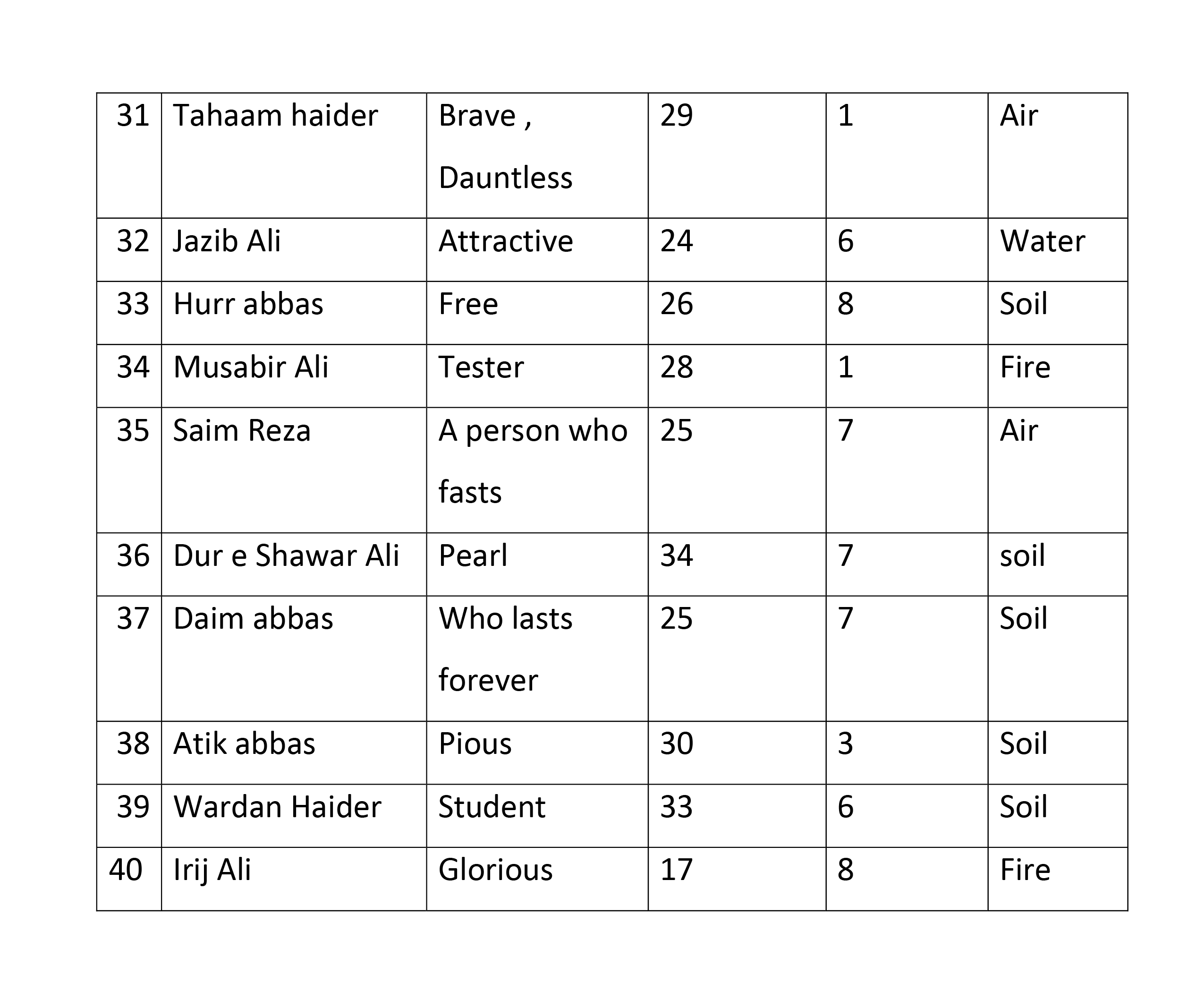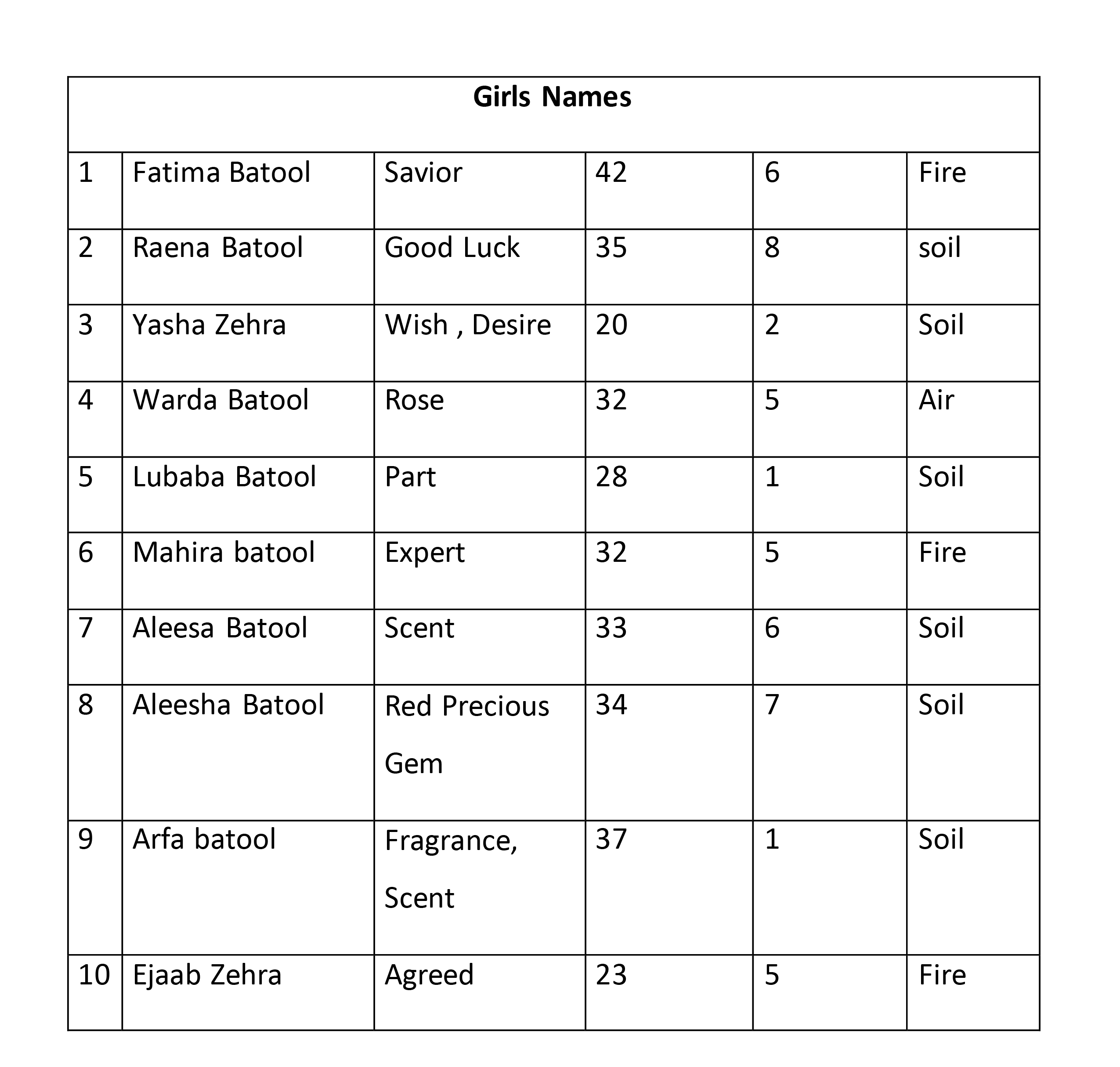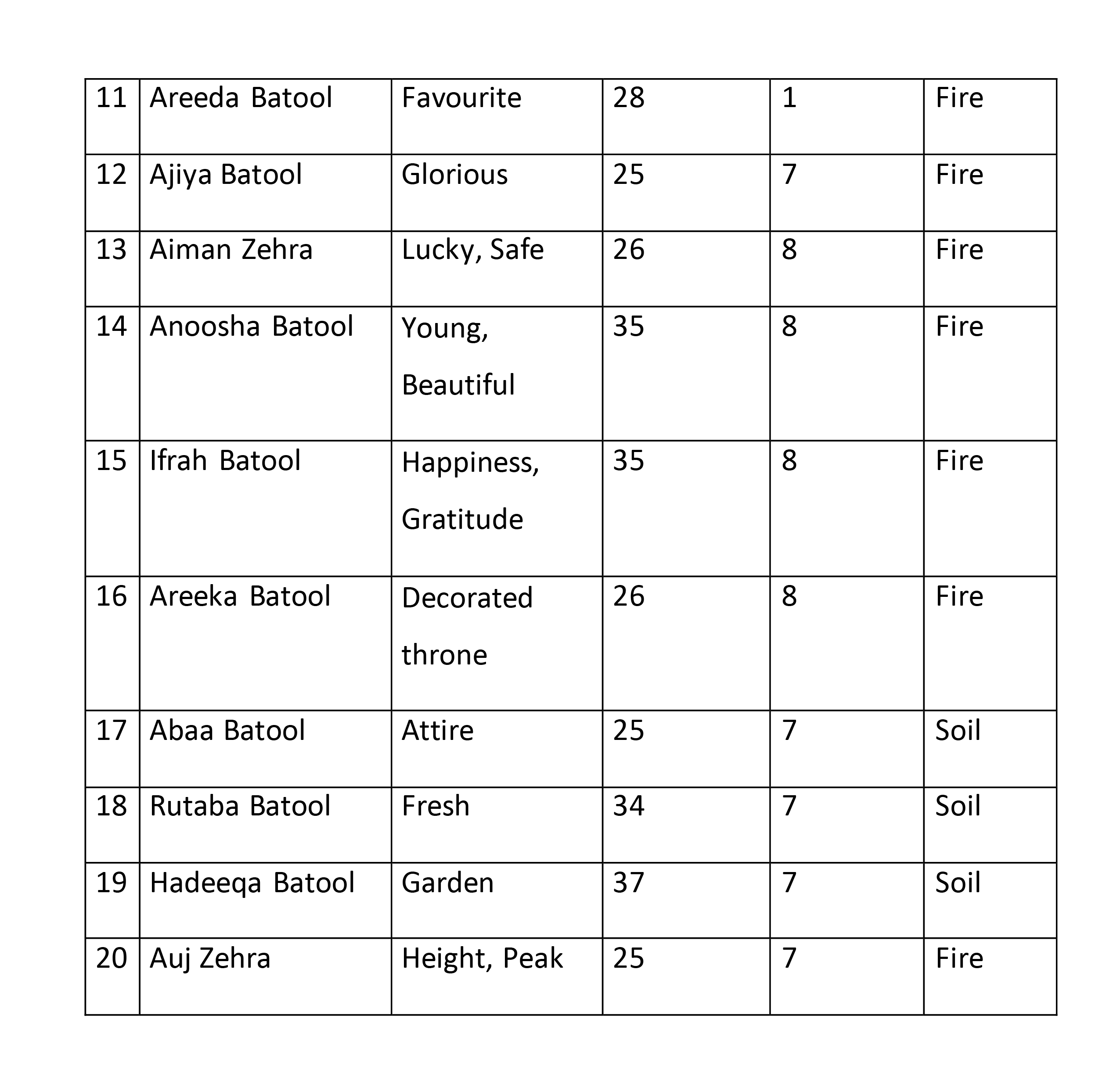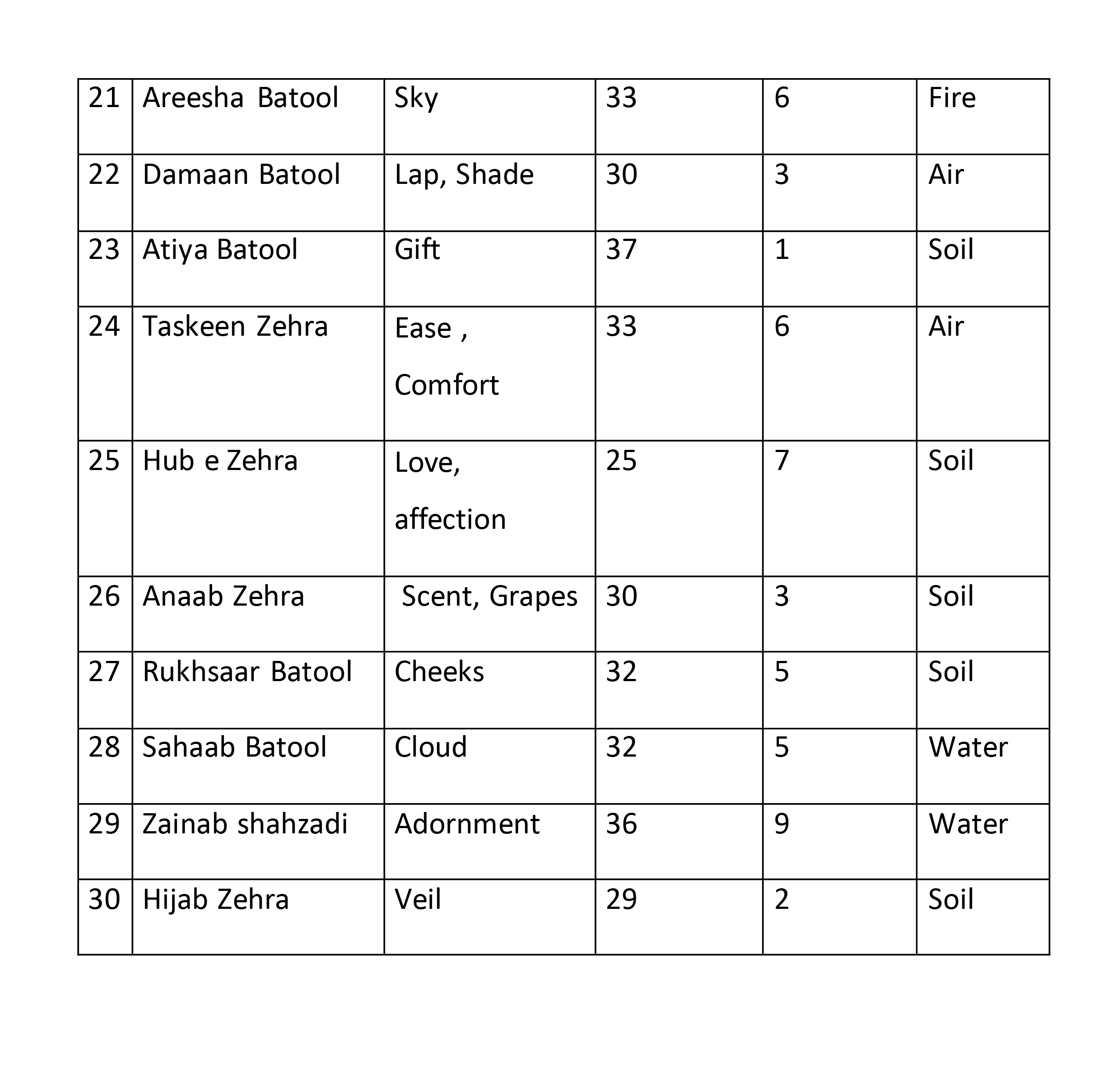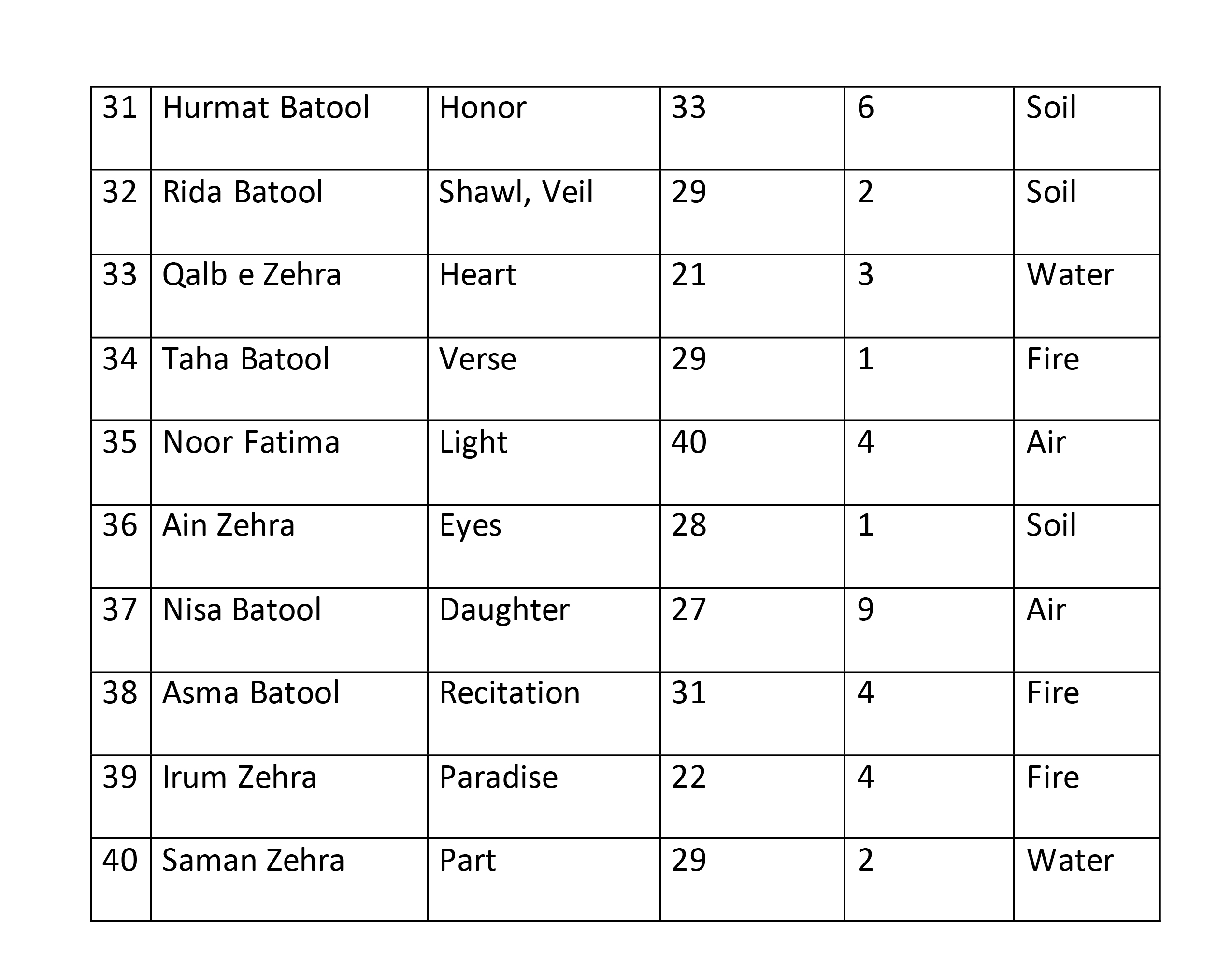 For more updates, keep visiting our website.